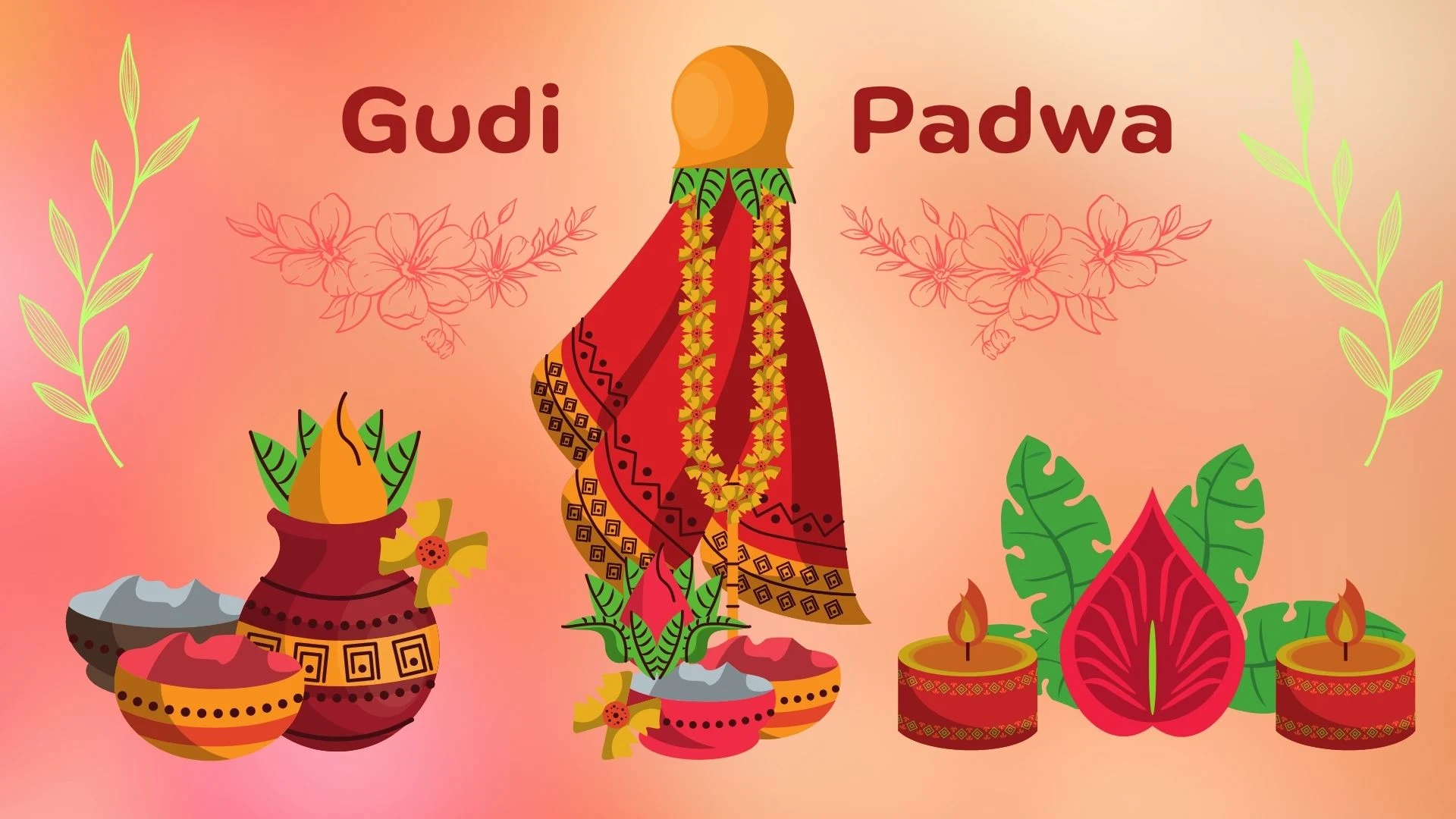 Gudi Padwa is a major Hindu festival celebrated mainly in the Indian state of Maharashtra and some parts of Goa. It marks the beginning of the Hindu New Year and is celebrated on the first day of the Chaitra month according to the lunisolar Hindu calendar. Gudi Padwa is considered an auspicious day and is celebrated with great enthusiasm and fervor.
On this day, people decorate their homes with rangolis, lights, and flowers. They prepare special traditional dishes and visit temples to seek blessings. The main highlight of Gudi Padwa is the hoisting of the Gudi, which is a flag-like object made of bamboo, neem leaves, and a silk cloth, and is adorned with a garland of flowers and a sugar crystal. It symbolizes victory and is believed to ward off evil.
Apart from Maharashtra and Goa, Gudi Padwa is also celebrated in other parts of the country, including Karnataka and Andhra Pradesh, where it is known as Ugadi. It is a time for new beginnings, hope, and renewal of relationships.
To celebrate this joyous occasion, we have created some of the best sharable images that capture the essence of Gudi Padwa. These images feature vibrant colors, traditional motifs, and inspiring messages that convey the spirit of the festival. They are perfect for sharing with friends and family on social media platforms like Facebook, Instagram, and WhatsApp, and spreading the joy and positivity of Gudi Padwa.